You have an opportunity to own a genuine hand-made object.
A real artisan's product – lamp legs are hand-crafted in a kiln by an artisan. Genuine hand-made glass – each piece was blown into a wooden mould by a master glassblower. Genuine hand-made decoration – each piece is hand-decorated by masters of the craft – by painting, engraving, and cutting. Everything is done in the Czech Republic in Europe.
These are local products from Bohemian-Saxon Switzerland, the Tetschen (Děčín) district and Nový Bor area – a traditional Czech and European glassmaking region with dozens of glassworks and hundreds of decoration workshops.
Considering that these are the products of several glassworks and several decoration workshops, we present our customers with a wide range of different methods of manufacturing and treating hand-blown glass that covers a large number of traditional European techniques.
We care about your satisfaction, even long after your purchase.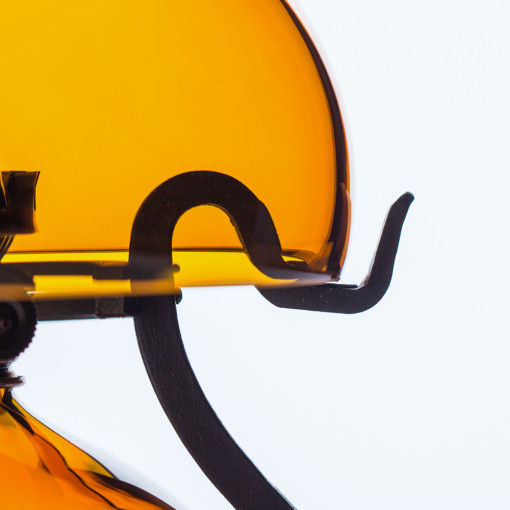 You won't scratch the glass against the metal
– velvet pads, which perfectly match both the metal and style of the lamp, are glued into the shade holders. We had the pads made for you by 3M.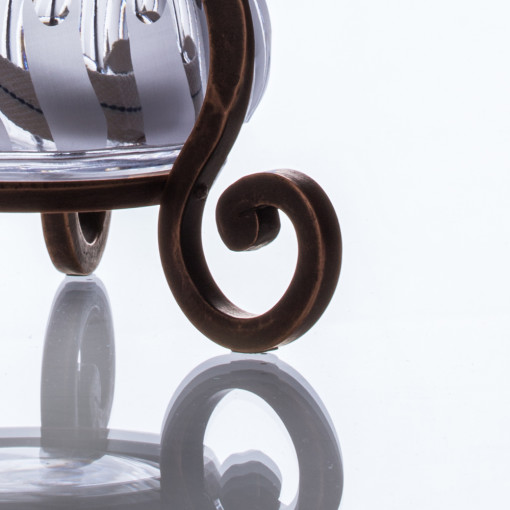 You won't damage your table either
– velvet is glued under the legs at the point of contact with the base as well.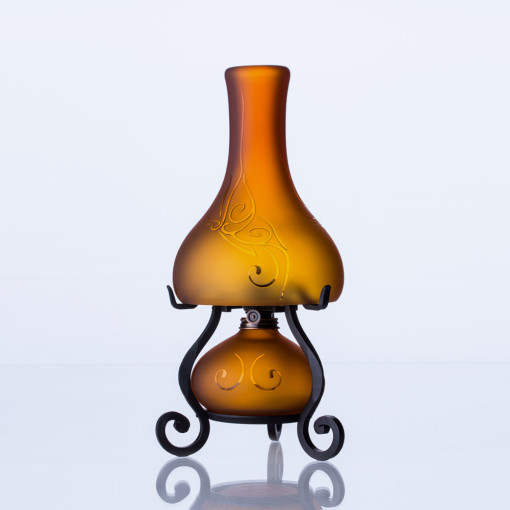 For immediate use
– in the box you will find everything you need to light the lamp. In a hand-sewn textile bag you'll find a small bottle containing high-quality indoor lamp oil, large vintage matches to light the burner and a spare wick.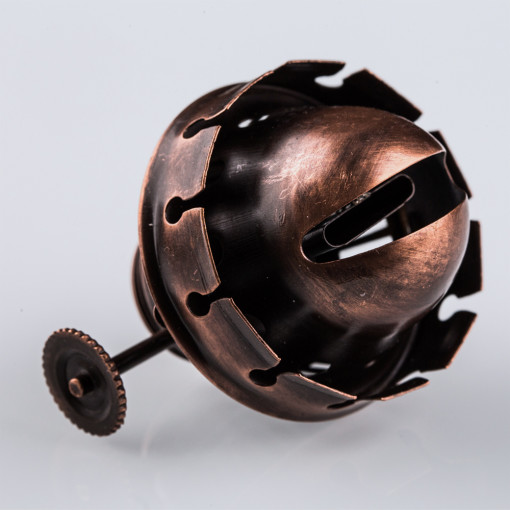 European burner
The burner used has been manufactured in Bohemia for decades. It isn't like the disposable Asian products. It is and will always be readily available from us. To achieve an appearance that suits the lamp, it is galvanised with copper and varnished.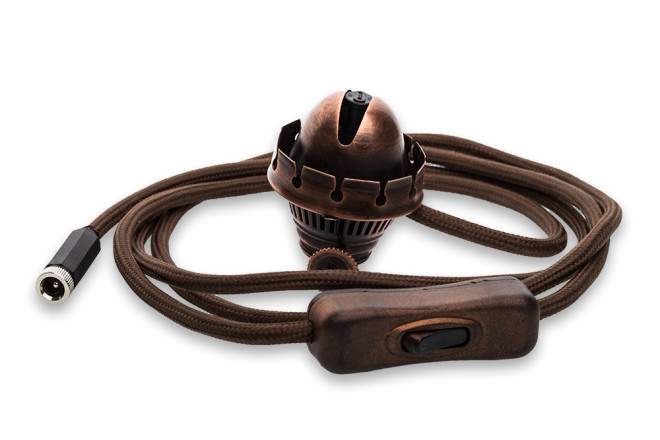 Electric set
A complete set for the easy conversion of the lamp from an oil lamp to a 12 V power supply. It is possible to use it with all lamp types.
Convert your lamp to electricity at any time. We have developed special LED lighting for you that can be easily installed into a lamp in place of an existing burner.
Stylish design
Textile-braided cable
Negligible power consumption
Choose a G4 bulb with an output of from 0.5 to 5 W.
The price includes a socket adapter – 220V/12V source and a quality G4 bulb.
Packaging
Lamps are packed in a solid, good quality box with a lid and a design print with a stamp noting the lamp type. Reinforcing cardboard inserts are inserted into the box during packing. The lamp is double-wrapped and the space is filled with wood shavings. It will arrive to you undamaged.